Industry
Port Moller is running!
---
The rebuilding of Port Moller is complete.
New generators. New refrigeration. New conveyer system.
Everything is shiny and new. The plant is state of the art and can process more fish than ever.
What a great crew we have had from the moment the fire started in 2017 through the rebuild and our faithful employees and fishing fleet.
A heartfelt thank you to everyone.
Special thanks to Lee Anne McDermott; our long time employee and retired office manager for the spectacular photographs displayed below.
The Egg House in the foreground that was spared from the devastating fire and the bright blue new facility in the background.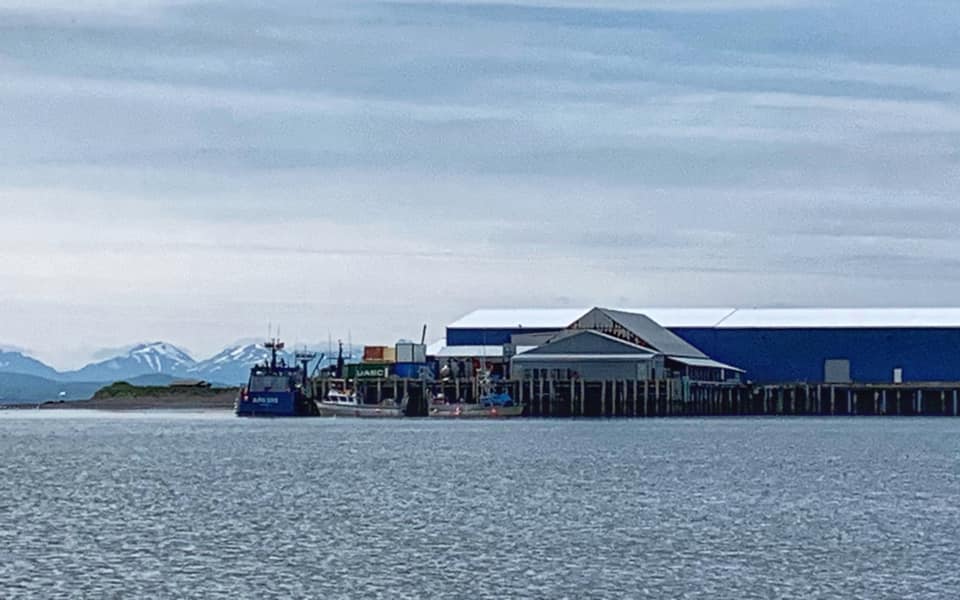 The original net loft, machine shop and stockroom on the left. The generators and refrigeration unit in the middle and the processing line to the right.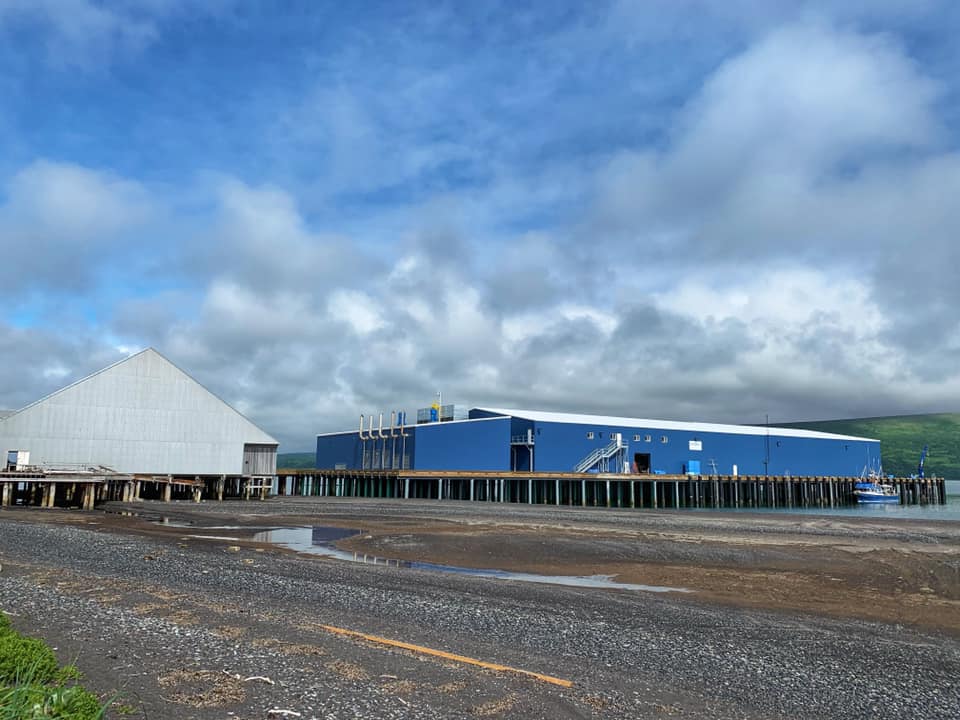 Opposite angle and at high tide.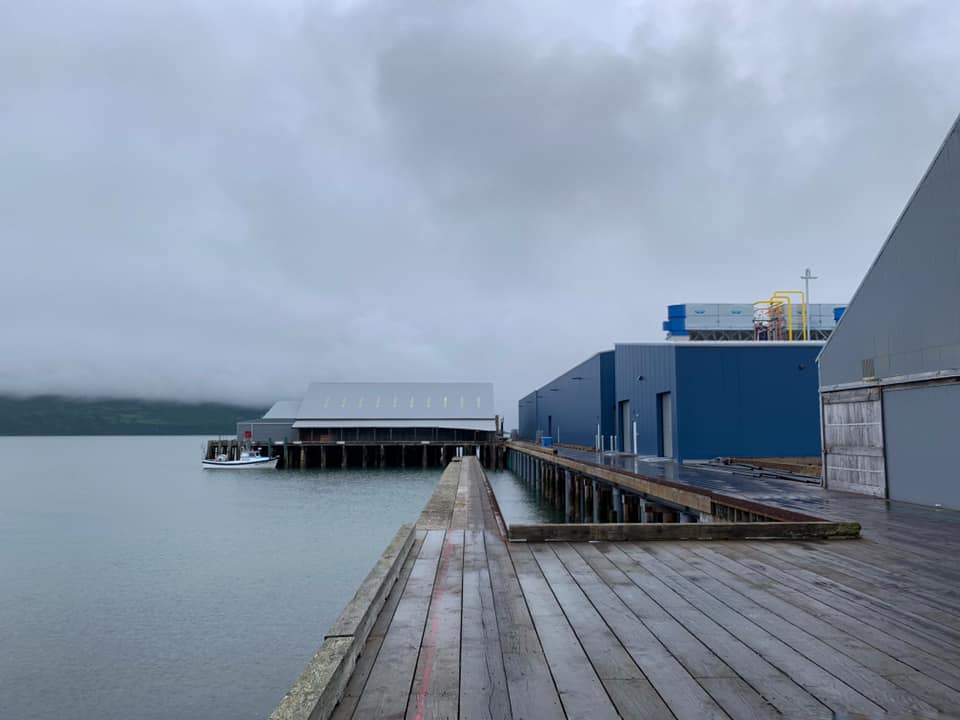 A maze of Peter Pan Blue conveyor belts just hours before the first fish arrived.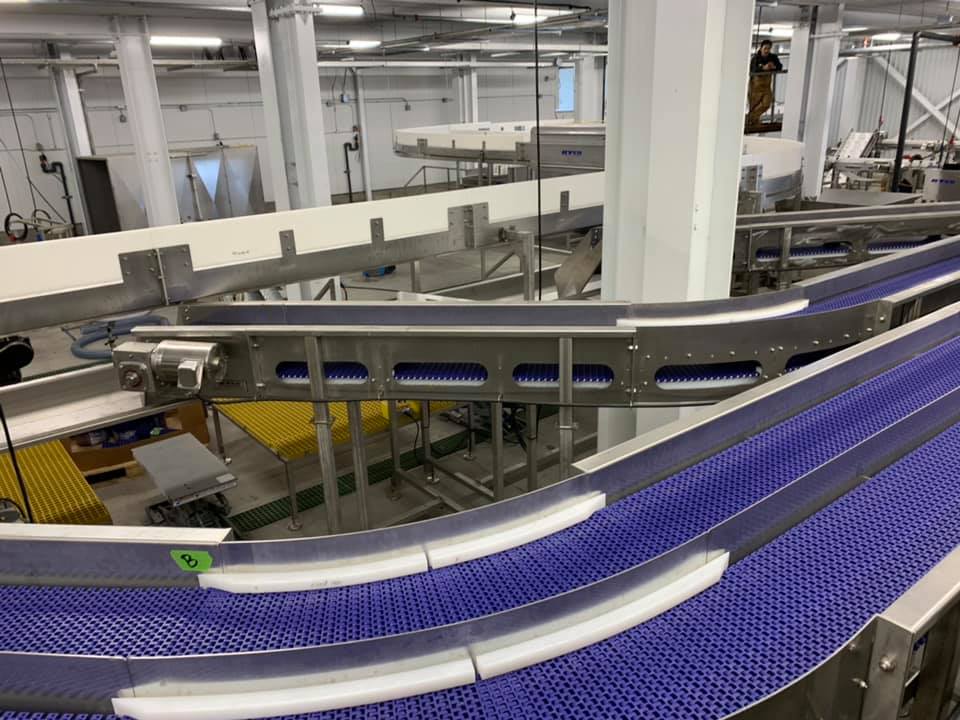 Up Escalator to the Mezzanine level. Just days before processing began
Red Salmon, fresh from the H&G machine bound for the fillet line.